Back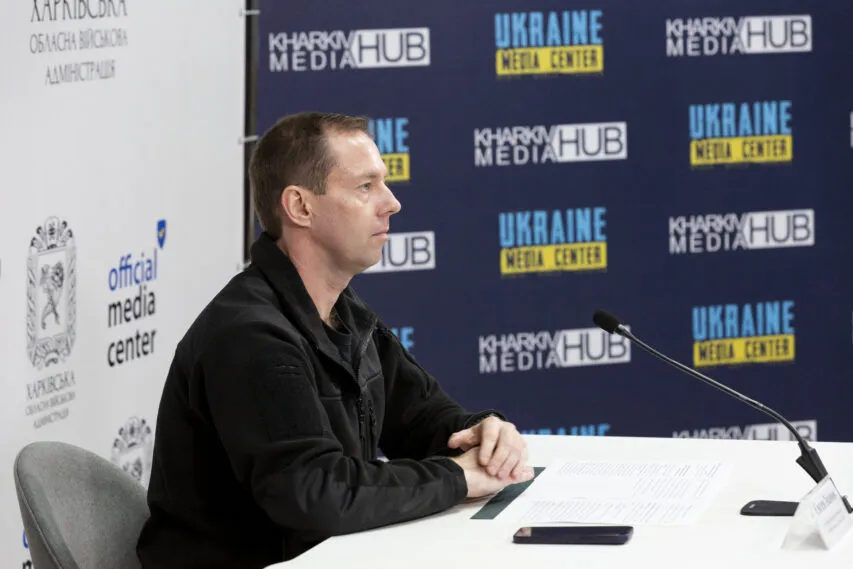 Photo Media Center of Ukraine - Kharkiv: Yevhen Ivanov, deputy chief of the Kharkiv Regional Military Administration
November 7, 2023, 15:34
Deputy Chief of the Kharkiv Regional Military Administration Yevhen Ivanov spoke about the progress of reconstruction works in the Kharkiv region
The other day, another briefing of the official Media Center of the Kharkiv Regional Military Administration on the topic "Restorative works in the Kharkiv Region" was held in Kharkiv Media Hub. Yevhen Ivanov, deputy chief of the Kharkiv Regional Military Administration, was the speaker.
The official said that during the current year, 1 billion 162 million hryvnias were allocated from the relevant fund to eliminate the consequences of russian aggression in the Kharkiv region.
– These funds were allocated directly to facilities and the purchase of equipment for the communities of the region – emphasized the deputy head of the KhOVA.
According to Yevhen Ivanov, the priority remains the restoration of the housing stock and social and critical infrastructure facilities.
At the moment, 62 objects are being restored in Kharkiv Oblast at the expense of the Fund for Liquidation of the Consequences of russian Aggression, 1 – from the local budget. Work is ongoing on 48 damaged high-rise buildings, 12 objects are at the final stage, and work on 4 residential objects in the region has been completed.
– 4 projects for the restoration of educational institutions were created for 150 million hryvnias. Work is already underway on three of them, and the procedure for obtaining a permit for construction work and preparation of technical documentation is ongoing for one more. Work on these facilities is scheduled until August 2024, the speaker noted.
At the expense of the state and local budgets for a total amount of 131 million hryvnias, 8 projects for the restoration of healthcare facilities, which were damaged as a result of hostilities in the Kharkiv region, are being implemented. For 60 million hryvnias, work will be carried out in two administrative buildings of the region.
Read more: https://mediacenter.org.ua/news