Назад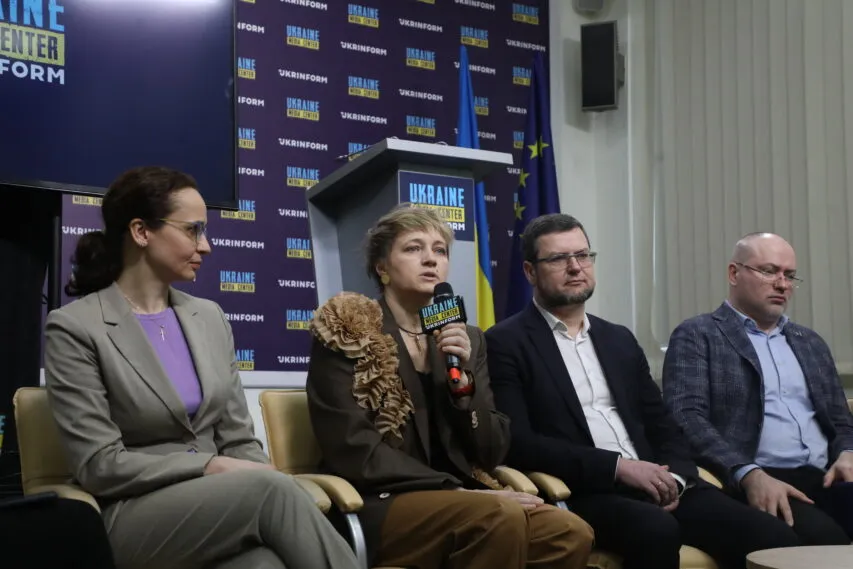 Olga Trofimtseva, Ambassador at Large with the Ministry of Foreign Affairs of Ukraine and Coordinator of the Exporters and Investors Council, Media Center Ukraine — Ukrinform
16 Березня, 2023, 13:12
Ukraine's position on the 'grain corridor' remains unchanged — Ambassador at Large
Olga Trofimtseva, Ambassador at Large with the Ministry of Foreign Affairs of Ukraine and Coordinator of the Exporters and Investors Council, stated at a briefing Media Center Ukraine — Ukrinform that there should be no concessions and no reaction to blackmail from russia regarding the 'grain corridor' issue.
"We are well aware of russia's demand. It's no secret that all these claims and blackmail attempts are an effort to mitigate, first of all, the financial sanctions hitting the russian Agricultural Bank and other financial institutions. Today this, in turn, eventually impedes the export of agricultural products and fertilizers. That is why the network space is overflowing with such information, or cardinal and ultimatum positions are being voiced," she said.
Olga Trofimtseva, summing up, stressed Ukraine is continuing to defend its position, which is also supported by international partners.
"I'm very glad that our partners, both Türkiye and the UN, and everyone else support us."
Читайте більше: https://mediacenter.org.ua/uk/novini