Назад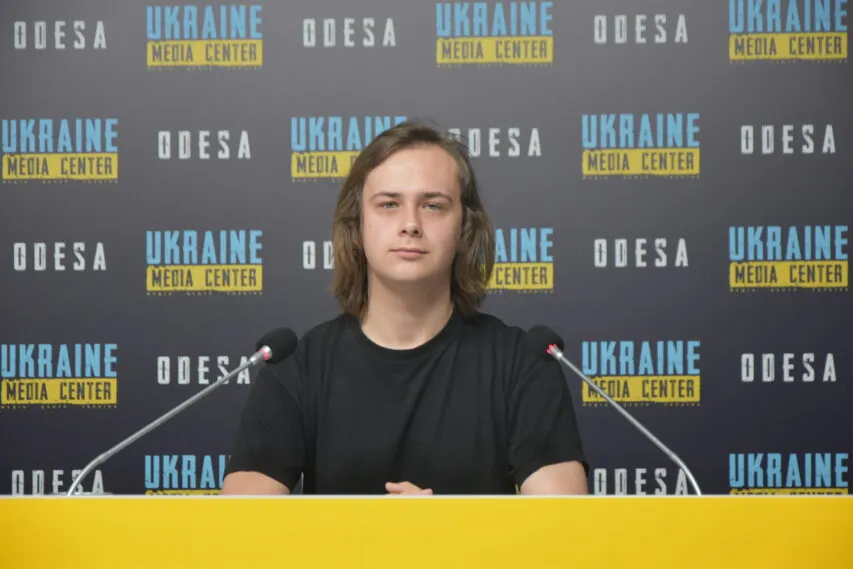 Фото Медіацентр Україна – Одеса: Дмитро Пастухов, голова волонтерського проєкту"Єдині.Проєкт"
22 Червня, 2023, 14:53
Odesa's students created the Yedyni.Proekt (United. Project) to help people and volunteer organizations with chatbots
The project was created two weeks ago, and we are now looking for partners. Pastukhov, the head of the Yedyni.Proekt (United. Project) volunteer project, said this at a briefing at the Media Center Ukraine-Odesa.
"The project is intended for both volunteer organizations and ordinary people. The project is divided into two parts: Yedyni.VO and Yedyni.Global. With Yedyni.VO, volunteer organizations can get their own ready-made and well-thought-out chatbot that will improve management within the organization. And Yedyni.Global is a system that combines all existing chatbots in order to speed up the provision of assistance to people as much as possible," – Pastukhov said.
Currently, two volunteer organizations, Blago Svit and Shlyakhtna Sprava (Noble Cause), are interested in the project, the developer noted.
Dmytro also noted that the volunteers are happy to engage any organization in cooperation, but right now they are more interested in those that will work in the future de-occupied territories, where many people will need help.
If you have any questions about cooperation, please contact us: Telegram @gshdmyro ; e-mail: [email protected]
Читайте більше: https://mediacenter.org.ua/uk/novini